History and Mission
IES was founded in 2000 with a mission to provide a wide array of high quality, cost efficient Professional Employer Services to small and medium sized businesses.
We help our clients become more successful by taking on many of the time consuming details and burdens of running a business.
We create long term relationships with our clients as they realize the enormous benefits they gain by focusing their attention on their business, and not on human resource, payroll, compliance and insurance issues. Our success has been largely due to our superior customer service and our dedication to the details.
Leadership
At IES, you receive the kind of quality, expertise and service you expect from a leading company. We are always evolving and improving as the needs of our customers change and as new opportunities are created in the market. You can rest assured that while working with IES you will enjoy the latest services, technology and developments in the industry.
Teamwork
We make it our responsibility to know you and your business. We work closely with you to ensure that the solutions we provide are tailored to meet your unique needs and challenges. We are committed to your success
Customer Relations
At IES, our highest priority is satisfied customers. You are important to us and you can expect us to go the extra mile for your business. Superior customer service is the hallmark of IES. We are proud to serve you and work hard to earn your business.
Linda Nguyen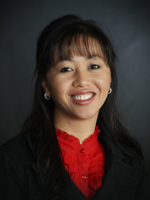 Linda is a specialist in Human Resource and Management. If you have questions or needs regarding employment guidance, she is available to help your business grow and take away the employment headaches. She is a member of the Society of Human Resource Management (SHRM) and the National Association Professional Employer Organization (NAPEO).
Linda was born and raised in Salt Lake City, Utah. Graduated with a Bachelors degree in Human Resource Management and a minor in Business Management from Utah State University. She loves to cook and travel. Her favorite NFL team is the Dallas Cowboys and her favorite College team is the Notre Dame Irish.
linda@ieshrbenefits.com
Elizabeth Caldwell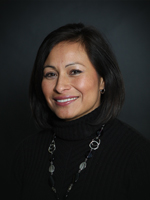 Elizabeth is our Accounting Specialist. She loves to deal with your tax questions and inquiries. Not only is she smart and very personable (unlike most accountants), but she will also get it done right the first time.
Elizabeth was born and raised in beautiful Monterey, Mexico. She graduated from the University Autonomous of Coahuila with a Bachelors Degree in Accounting. She keeps current with compliance by attending Health Administration Benefit and Payroll Taxation seminars provided Lorman Education Services and others.
She loves dogs. Her favorite hobbies are to go hiking, traveling, and shopping. She enjoys long walks on the beaches (in Utah?).
elizabeth@ieshrbenefits.com
David Nguyen
David specializes in Payroll Administration and makes sure our clients stay in compliance with deadlines and filings. He is very reliable and trustworthy when it comes to your payroll needs.
David stays current on compliance and payroll related updates as a member of the National Association of Professional Employer Organization (NAPEO), and attending Employment Law classes provided by Lorman Education Services. He is also active with the Keep Up To Date with Payroll publication. He graduated with High Honors from Taylorsville High School. He is known to be very friendly and loves to meet new people.
david@ieshrbenefits.com
Mike Ellis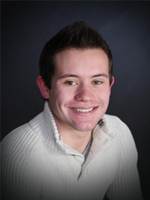 Mike is our Human Resource Coordinator. He specializes in ensuring that our clients remain in compliance with all state and federal regulations. He is consistently checking for updates and is eager to assist you with any questions you have.
Mike comes from an extensive background of Human Resources and Customer Service. He has a great 'can-do' attitude, which comes in handy when handling all requests from clients, in a timely manner. He is currently working toward getting his Bachelor's in Psychology from the University of Utah.
In his spare time Mike enjoys anything outdoors, traveling, and loves being with his friends.
mike@ieshrbenefits.com
Alicia Leonard
Alicia Leonard, a native from Salt Lake City, Utah who has had an amazing 12 year entrepreneur experience with her last business. As a Entrepreneur Business Consultant, she specializes in customer relations and risk management counseling. She loves balancing her busy lifestyle and spending quality time with her children while she strives to be an ambitious traveler. Through her love for food, she enjoys trying new foods and wine as a hobby.
alicia@ieshrbenefits.com
Melissa Beal
Melissa specializes in Accounting, assisting the Payroll team to ensure all transactions are properly accounted for and accurate. She relocated to Salt Lake City after graduating with her BS in Accounting and her MSA in Accounting Information Systems from San Diego State University. She is looking forward to assisting you with any inquiries you may have, accounting related and beyond.
Melissa grew up in Almaden Valley, a small community in Northern California. She enjoys spending time with her family and friends, especially while boating in the summertime. She has fallen in love with all that Utah has to offer and couldn't be happier to be a part of the Integrated team.
melissa@ieshrbenefits.com
Allen Woods
Allen was born in Connecticut where he lived all of his life until moving to Utah in 2008. He is currently in school working towards a Bachelor's Degree in Business Administration, with a minor in Psychology. He played football for many years all the way to the NCAA until an injury forced him to quit. He is a very family oriented person who loves to travel, stay active, and spend time with friends.
allen@ieshrbenefits.com
Community Service
Utah Food Bank
Susan G. Komen for the Cure Foundation
Shop with a Cop Utah
Special Olympics Utah
Utah Foster Care